Since 2009, c.b.c. logistics GmbH has established itself on the German market for logistic support and shipping intermediation.
Since 2009, c.b.c. logistics has established itself on the German market for logistics service and logistics intermediation. In recent years, additional components wered added, such as consulting in the areas of logistics, e-commerce und Internationalisation. Also, our services in the area of international and innovative shipping were expanded. Our growing team of experts brings together 15 years of experience in various fields of logistics and merchandise distribution. Over the years, many have expanded their know-how in logistics management of large corporations while others come from the field of wholesale and e-commerce. All this wealth of knowledge is constantly at your disposal as a c.b.c. logistics customer.
More than 800 satisfied customers from the areas of e-commerce, retail, wholesale, international trade and industrial production rely on our advice and exceptional customer service – from our foundation until today.
Together and at no cost to you, we work out bespoke yet non-binding shipping solutions. The cooperation with leading national and international service providers and their logistics networks create a multitude of shipping options for you and optimise your shipping costs. For many of our customers, we have become an integral part of their company. They view us as an external shipping manager and use our customer service for their daily delivery business. Be it price enquiries, transit times, search enquiries regarding a lost shipment or claims settlement of a single shipment, we take over the time-consuming and often labourious communication with the entire parcel service provider and protect your interests. A professional IT team is also at your disposal. This team will assist you in connecting the shipping software to your enterprise resource planning systems, in the adaptation of interfaces for address data import and user training for working with our shipping software. It is a pleasure to introduce to you our team, some of ourr partners and references. Of course, we also look forward to meeting you at one of the fairs or events.
There is no one-size-fits-all solution, only bespoke solutions lead to success.
PHILOSOPHY These are the pillars of our philosophy: TRUST is the basis of our business ties. We believe in open and fair dealings with our business partners. Service is a matter of trust. COMPETENCE we show throughout our specific market knowledge, goal-oriented solutions and our professionalism during the entire logistics business transactions. SERVICE is very important to us because that is what sets us apart. You can expect productive, efficient and customer-oriented service.
Subscribe to our newsletter!
Be the first to learn what is NEW at c.b.c. logistics!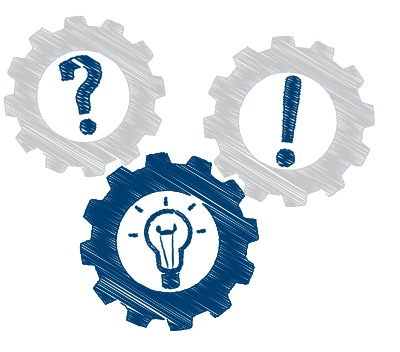 Have questions?
Our consultig team is available Mo – Fr 8 a.m. – 5 p.m. on +49 6445 25771-20.
Not yet a customer of c.b.c. logistics? Ask for a free consultation and benefit from our shipping services.
Your 10 reasons to work with us
Free and non-binding logistics consultation
The c.b.c. logistics shipping software enables the use of a variety of parcel service providers through one user interface
Integration of our shipping software to your merchandise management
Support for the internationalisation of your shipping and sales
Bundling of services of individual parcel service provider
No binding contract
Bespoke rates according to your requirements and shipping structure
IT support for our shipping software and its interfaces
Single point of contact customer service for all parcel service providers
Lower costs thanks to being connected to our e-commerce partners in market places, shop systems and internationalisation
We optimise your parcel shipping
c.b.c. logistics is your partner when it comes to shipping business and logistics solutions. Contact us now! Our consultation is non-binding and free of charge.