Automated carrier selection
Daily facilitation in work and shipping costs reduction, automated

You currently collaborate with a carrier and would like to add another one? Or you are already work with 2 or more carriers? Then you know, the more options one has, the greater the arrays of choices are. With our independent LogSelect software, you have maximum flexibility and facilitation in work daily!
If shipping using different carriers and products is available to you or you are thinking about this step, the main question is: What is the optimal solution for the current shipping order? Factors like delivery period, delivery fees and customer requirements are also at play. To make your decisions easier, you already have the option to see the resulting costs of your product selection before assigning the carrier. However, we will go a step further: with our tool for importing shipping data, you have influence already in advance on the appointed carrier and therefore on shipping costs or the shipping quality. With LogSelect, you can define the rules for the selection of the appointed carrier beforehand. If you would like to transact domestic or overseas shipping with separate carriers, control the distribution of weight or other additional services like COD or bulk shipping, you can give LogSelect the corresponding entries to be carried out.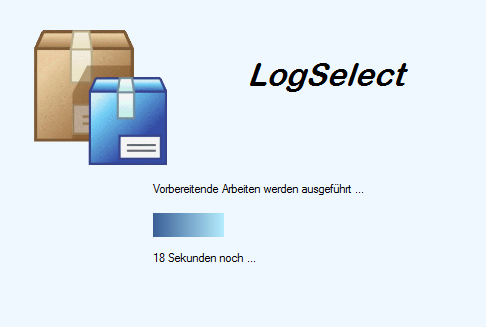 With your import conversion, the way to the right carrier is pointed out automatically. If desired, this pre-selection can be a default feature or only be shown as a suggestion so that you can still manually control the selection of individual parcels. Also, the control over other criteria from the provided import data is possible (such as shipping number, destination address, order status, handler etc.). Simply tell us your requirements; our team will implement them within the bounds of the technology
However, the development of LogSelect does not end here. We at c.b.c. logistics already plan the next steps, like the decisional profile for the "most favourable shipping solution" or the "quickest non-express delivery" for the respective consignee address. As for many years already, your customer requirements are taken into account during the development process too.
Have it automated. Free your mind to think other things.
We optimise your parcel shipping
c.b.c. logistics is your partner when it comes to shipping business and logistics solutions. Contact us now! Our consultation is non-binding and free of charge.