Data security
The use of our website is generally possible without providing personal information. Collection of any personal data (e.g. name, address or email address) is as much as possible on voluntary basis. These data are not shared without your explicit consent. We would like to point out that the transmission of data over the Internet (e.g. communication by email) can have security gaps. A complete protection of data against unauthorised access of third parties is not possible. The use of the contact details, published in the framework of the imprint obligations, by third parties for the transmission of unsolicited advertisements and information material is herewith expressly prohibited. The operators of this website reserve the right to take legal action in case of unsolicited advertising information, such as spam e-mails.
Use of cookies
This domain uses so-called cookies in several places. They serve to make our site more user-friendly, effective and safer. Cookies are small text files that are stored in your computer and saved by your browser. Most of the cookies here are so-called tracking cookies used by web analytics tools (see below) that go beyond the aforementioned logging of anonymous user data as this allows for an advanced analysis of visitor behavior on the website. Cookies cause no harm to your computer and do not contain any viruses.
Contact form
The information that you enter in the contact form will be transmitted by e-mail to c.b.c. logistics GmbH and not saved on the server. Therefore, under certain circumstances, storage of your requests can be performed in the back-end systems such as in the mailbox and, if necessary, the company's customer management system. Third parties do not have access to this data. Also, feedback will be given to the Google AdWords System when you fill in the form and are referred by one of our Google Ads to our website (AdWords Conversion Tracking).
Privacy policy for the use of Google Analytics
This website uses Google Analytics, a web analytics service provided by Google, Inc. (Google). Google Analytics uses cookies, text files stored in your computer, to help to analyse how the users use the website. The information generated by the cookie about your use of this website is usually transferred to a Google server in the U.S.A. and stored there. In the case of activation of IP anonymisation on this website, your IP address will be abridged within the Member States of the European Union or in other Contracting States to the Agreement on the European Economic Area. Only in exceptional cases will the full IP address transferred to a Google server in the U.S.A. and then abridged. In behalf of the operator of this site, Google will use this information to evaluate your use of the website, compiling reports on website activity and providing other website use and Internet-related services to the website operator. The IP address collected within the scope of Google Analytics in your browser will not be associated with any other data collected by Google. You can disable the use of cookies in the settings of your browser; however, we would like to point out that you will not be able to use the functions of the website to their full extent with this particular setting. You can also prevent the collection of data generated by the cookies and your use of website data (including your IP address), as well as the processing of the data, by Google by downloading and installing a browser plug-in using this link: http://tools.google.com/dlpage/gaoptout?hl=de. If there is no available plug-in for your browser, you can deactivate it directly at Google Analytics by clicking the link below. It is set as an opt-out cookie and will prevent future collection of your data:
http://www.google.com/analytics/terms/de.html
or
https://www.google.de/intl/de/policies/.
We point out that on this website, the Google Analytics code "gat._anonymizeIp ();" was expanded to ensure an anonymous collection of IP addresses (so-called IP masking).
Privacy policy on the use of Facebook plug-ins (the Like button)
Plug-ins of the social network Facebook (Facebook Inc., 1601 Willow Road, Menlo Park, CA 94025, U.S.A.) are integrated into our website pages. The Facebook plug-ins such as the Facebook logo or the Like button can be found on our pages. You can find an overview of the Facebook plug-ins here:
http://developers.facebook.com/docs/plugins/
. When you visit our pages, the plug-in establishes a connection between your browser and the Facebook server. Facebook thereby receives the information that you have visited our site with your IP address. When you click the Like button while you are logged into your Facebook account, you can link the content of our pages to your account. Thereby Facebook can associate your visit to our site with your user account. We would like to point out that we, as the site host, have no knowledge of the content of the transmitted data and use thereof by Facebook. For more information, please see the privacy policy of Facebook at
http://de-de.facebook.com/policy.php
If you do not wish Facebook to be able to associate the visit of our pages with your Facebook account, please log out of your Facebook account.
Privacy policy on the use of Twitter plug-ins
This offer uses the
icon buttons of Twitter
. These icon buttons are provided by Twitter, Inc., 795 Folsom St., Suite 600, San Francisco, CA 94107, U.S.A. They can be identified by words such as "Twitter" and "Follow" together with the blue bird logo. With the help of these icon buttons, it is possible to post or share a page on Twitter or follow other suppliers. When a user visits a page of this website which contains such a button, the browser will establish a direct connection to the Twitter server. The content of the Twitter buttons is directly transmitted by Twitter to the user's browser. The provider has therefore no influence on the amount of data that Twitter gathers by the plug-in and informs the user only according to his knowledge. The IP address of the user with the URL of the respective website is only transmitted in relation to the buttons and not for other purposes. For further information regarding the privacy policy of Twitter, refer to
http://twitter.com/privacy
.
Privacy policy on the use of Google AdSense This website uses Google AdSense, a service for integrating ads, by Google, Inc. (Google). Google AdSense uses cookies, text files stored on your computer that allow to analyse how the users use the website. It also uses the so-called web beacons (invisible images). With the help of these web beacons, information can be evaluated through the visitor traffic on these pages. The information generated by cookies and web beacons on this website (including your IP address) and the delivery of advertising formats are transmitted to a Google server in the U.S.A. and stored there. This information can be passed from Google to contractors of Google. Google will not associate your IP address with any other data collected from you. You can disable the use of cookies in the settings of your browser; however, we would like to point out that you will not be able to use the functions of the website to their full extent with this particular setting. By using this site, you agree to the processing of data about you by Google in the manner and purpose described above.
Visitor survey
This website conducts online surveys with randomly selected visitors. If you have received this invitation and would like more information about the survey, you will find an overview of the survey at this domain.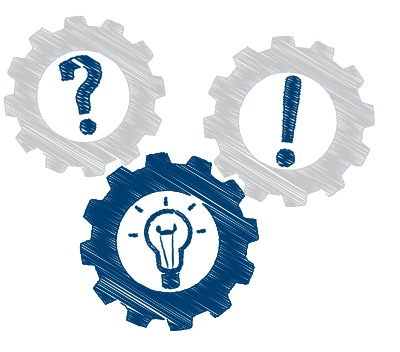 Have questions?
Our consulting team is available Mo – Fr 8 a.m. – 5 p.m. on +49 6445 25771-20.
We optimise your parcel shipping
c.b.c. logistics is your partner when it comes to shipping business and logistics solutions. Contact us now! Our consultation is non-binding and free of charge.