Why you should engage in cross-border commerce
Cross-border commerce – First of all, because Germany products are in high demand. Made in Germany is still much of a quality seal in foreign lands like China, Japan, Russia and USA. On the other hand, there is a large number of products that can be obtained at a lower price in Germany.
Last year, Ibi Research surveyed businesses on the topic of cross-border commerce. Out of 245 resellers 67 per cent have indicated that they already sell their products abroad using their webshops. It seems that cross-border commerce is becoming an necessity.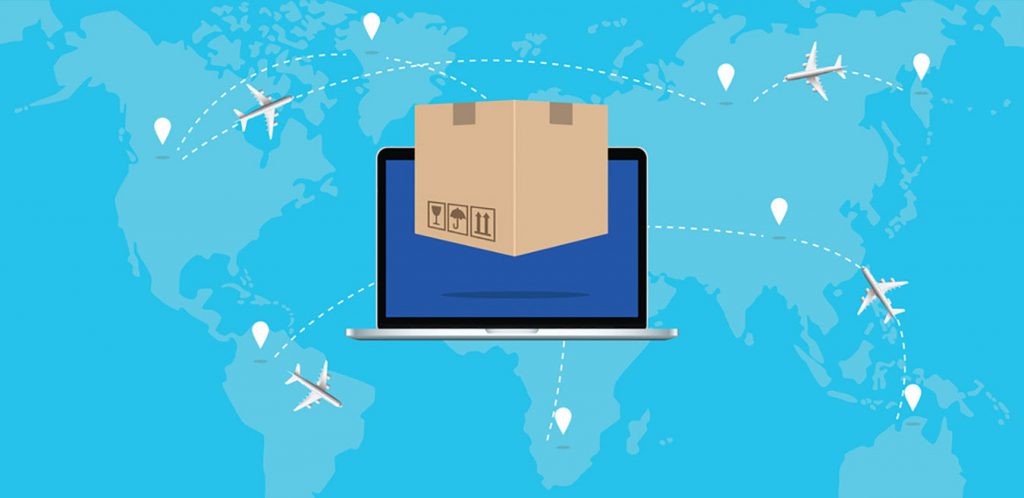 What keeps resellers from expanding overseas?
Here are the reasons that eCommerce resellers mention:
Not enough knowledge of legal regulations
Processing of payments
And, of course, complexity of shipping and expenditure
What needs to be considered when it comes to cross-border commerce?
To begin with, one needs to make sure if there are specific regulations concerning packaging and if it has to bear special signs or labels when shipments contain certain goods.
Next, it is important to find out which logistics partner can take up the shipping to the desired destination countries. Selecting a logistics partner is usually a matter of much negotiation. That is why it is absolutely vital to pose detailed questions, for example:
Which logistics partner has what competencies when it comes to B2C/ B2B parcel shipping?
What delivery options are important in the destination country?
What delivery times does the logistics partner offer as a rule?
How does the process of posting and delivery work?
To make sure that all your shipments reach the intended recipients, it is important to check the quality of available data. For example, many logistics partners rely on the telephone or mobile numbers of the recipients. That is why a telephone number should always be requested and placed on the overseas shipments  The suitable pooling software, for example, LogSelect allows the import of data from your ERP system to the shipping software like Easylog, DELIsprint, Wordship or Intraship and subsequent shipping.
And, not to forget, the quality of data is absolutely crucial if you would like to keep the number of returns low! Address abbreviations, name specifics and variant forms of spelling must all be checked and the customer notified in case of possible errors.
How does a successful shipping costs optimisation generate more orders from abroad?
With the right shipping solution you can have your shipments delivered abroad in a cost-effective, fast and reliable manner. 
Ship internationally using PARCEL.ONE!
PARCEL.ONE offers innovative international logistics. International shipments are bundled and checked separately at the PARCEL.ONE HUB and then automatically assigned the optimal and most favourable shipping option. Next, PARCEL.ONE feeds in these shipments directly into various European and international logistics networks of postal and parcel service providers. The processing and delivery speed are as usual und all stages are seamlessly recorded and can be tracked by both the sender and recipient.

How can you ship using PARCEL.ONE?
Contact us directly and let our team advise you free of charge. Together with you we will analyse your current shipping solution and suggest suitable logistics solutions.
Source:
https://etailment.de/thema/marketing/Damit-die-Kasse-stimmt—mit-diesen-Tipps-klappt-der-Einstieg-in-den-Cross-Border-Commerce-4115